AVL Stands and Supports
Stands and Supports
Stands and Supports ensure a quick installation of the dynamometers and unit under tests on the isolated base plate.
---
AVL Approach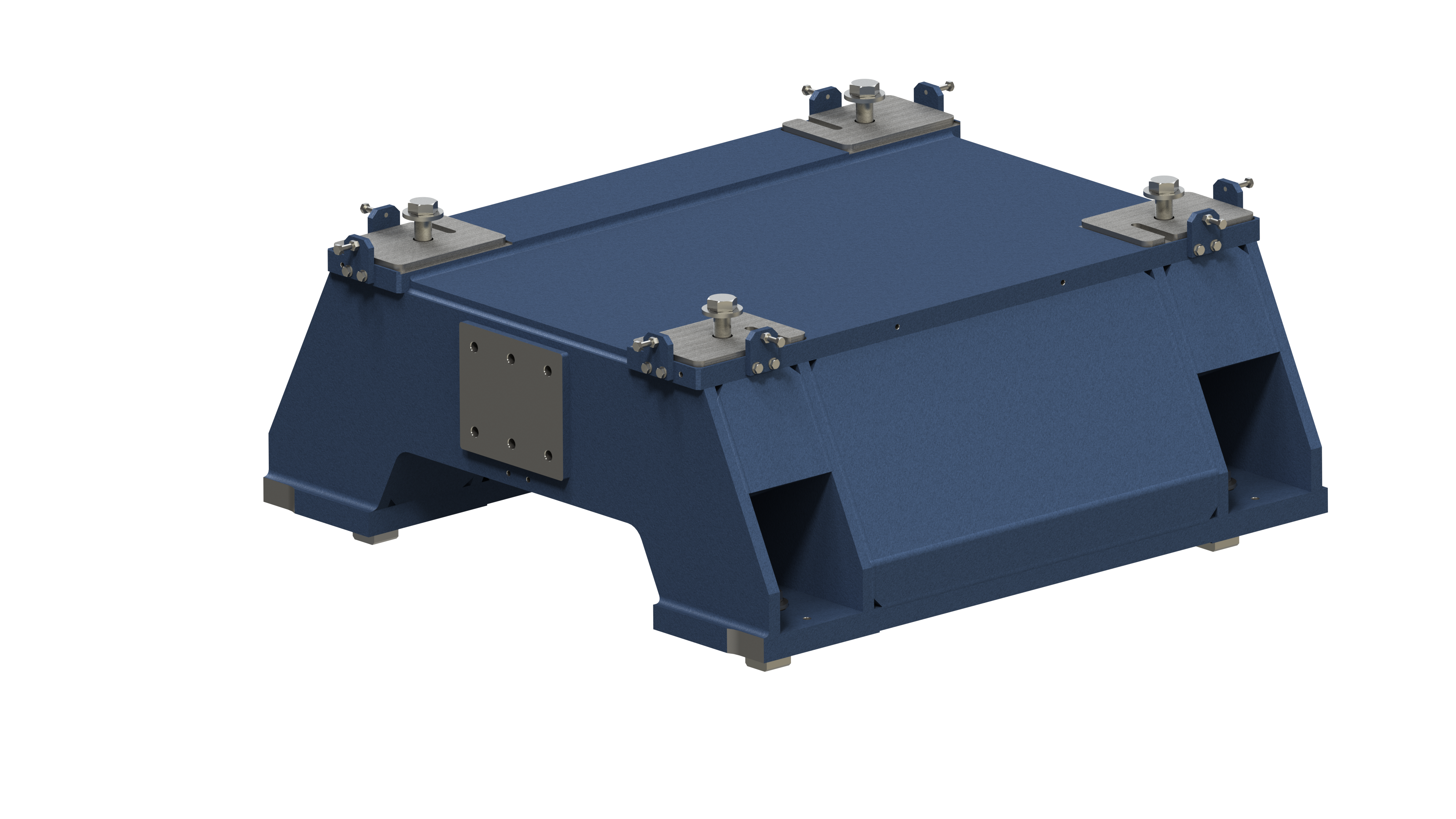 Growing demands for a quick installation and a simple setup of the dynamometer and the unit under test require frames and mounting systems with standardized mounting possibilities.
INTERMEDIATE FRAME
The AVL Intermediate Frame serves to mount the dynamometer on the base plate at the respective specified shaft height, as well as the mounting of the safety cover. Each frame is custom-built for the specified dynamometer and shaft height. It' s torsional stiff design enables an easy and quick alignment of the dynamometer.
PORTAL FRAME
The AVL Portal Frame enables the use of the original customer engine exhaust system on the testbed. Each frame is custom-built for the respective configuration of the dynamometer, its decoupling, base plate, required space for the customer specific exhaust system(s), and the desired shaft height.
---
Benefits at a Glance
Warp resistant vibration-optimized design.
Usage of vehicle's own exhaust system possible.
Easy alignment of dynamometer and unit under test.

---